Welcome to Charter Bus
At the Charter Bus we pride ourselves on providing the accommodations you need to travel to any event, with any group of people. Our goal is to provide you with an affordable, reliable way to get to your destination, and our passion is your total satisfaction. Whether you need a charter, a tour, or a trip built from the ground up, leave it in our hands and RELAX … WE KNOW THE ROAD!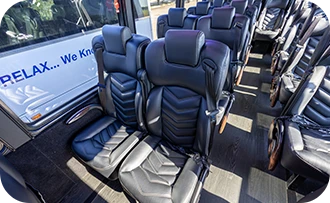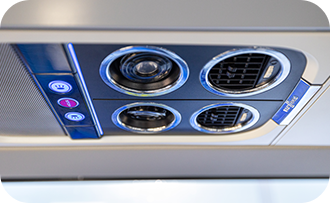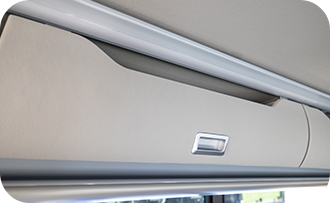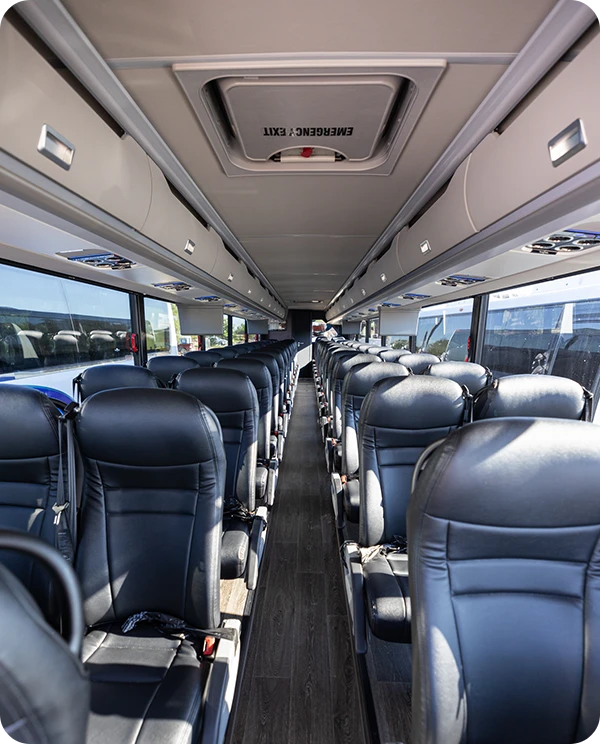 Make Getting There Part Of The Fun
We take the stress out of getting to your next vacation.

Comfort and
Convenience
From reclining seats and A/C to free
Wi-Fi and LCD monitors, our buses
make it easy to relax and enjoy even
the longest rides.

Large and Small
Groups
We pride ourselves on offering
options for groups of any size.
Our buses accommodate groups
from 12 to 80 people!

Reliability and Safety
Our state-of-the-art charter buses
include modern safety features and
proven reliability. We will get you
to your destination safely!

Experience and
Passion
Our drivers have years of experience
behind the wheel and an unwavering
commitment to making your travel
as fun and relaxing as your destination!
Mission & Vision
The Charter Bus exists to eliminate the stress of planning transportation to your next vacation. We want to make getting there part of the fun, which is why we make a fleet of state-of-the art buses, premium amenities, and experienced drivers available to groups of any size. Plus, we work with RGV Tours to make it possible to enjoy stress free bus tours to incredible destinations without ANY logistical planning on YOUR part. Let us take care of your trip, from pickup to drop off and every step in between!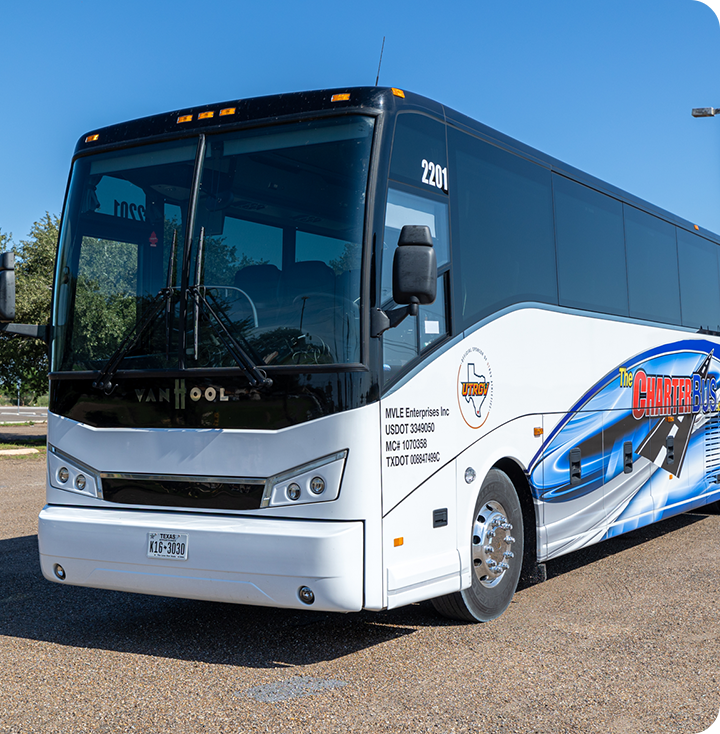 Happy Customers
Here's what our past customers had to say about their tours.